OSU GD Program Website
OSU's graphic design program host a capstone and portfolio show for the respective graduating senior classes at the end of each school year.  After two terms worth of planning for these physical events we were faced with the unfortunate reality of COVID 19 making it no longer possible to host large gatherings. We had to figure out an alternative solution to be able to showcase seniors work fast.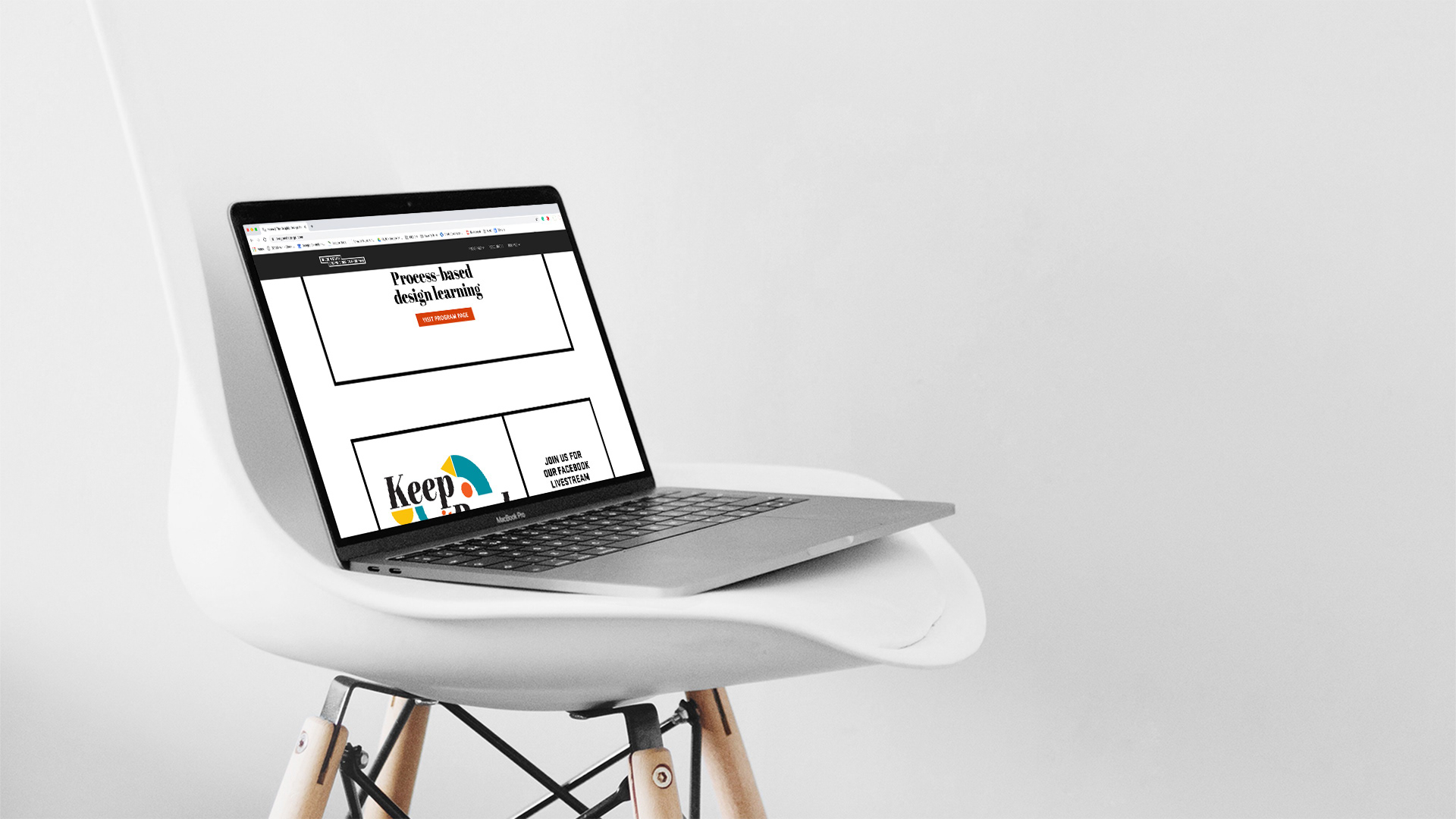 We decided that the best thing to do was use it as an opportunity to redesign the programs website allocating the money that usually goes into the shows to hire a developer to create a new site. The first phase which I was on the team for focused on a student portfolio and capstone project pages.
We were faced with an interesting challenge of creating a system where 34 students would be able to customize their own unique pages. I began by designing the overall layout of the site including figuring out the best language to use from there we broke up the student pages with me taking capstone.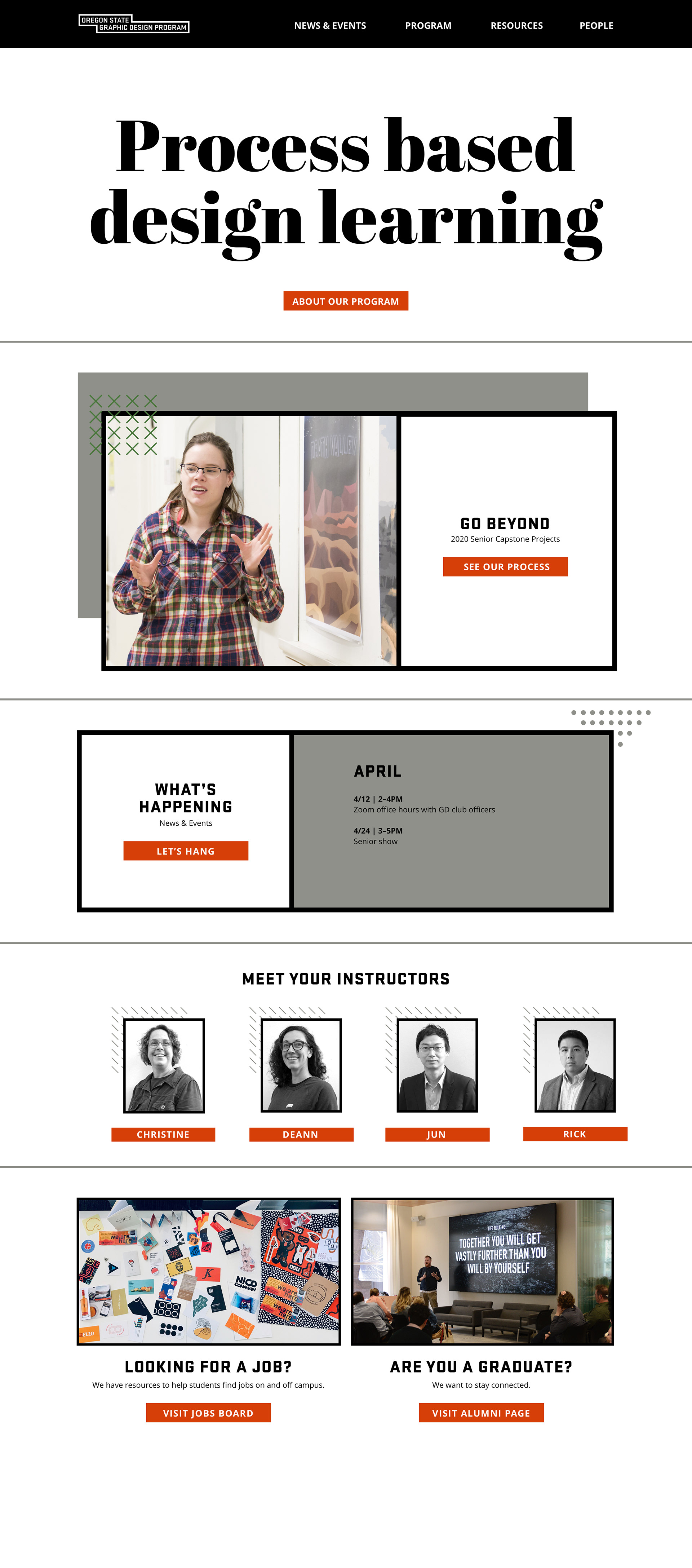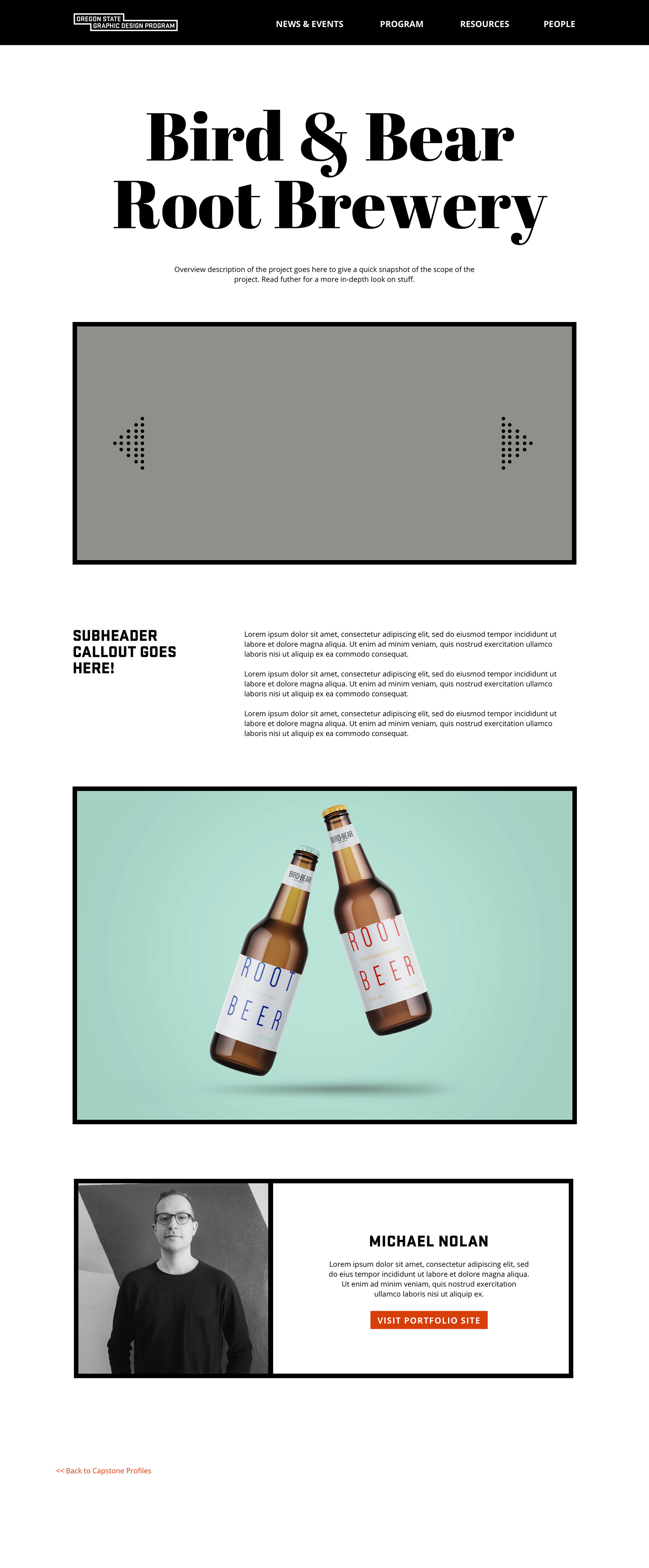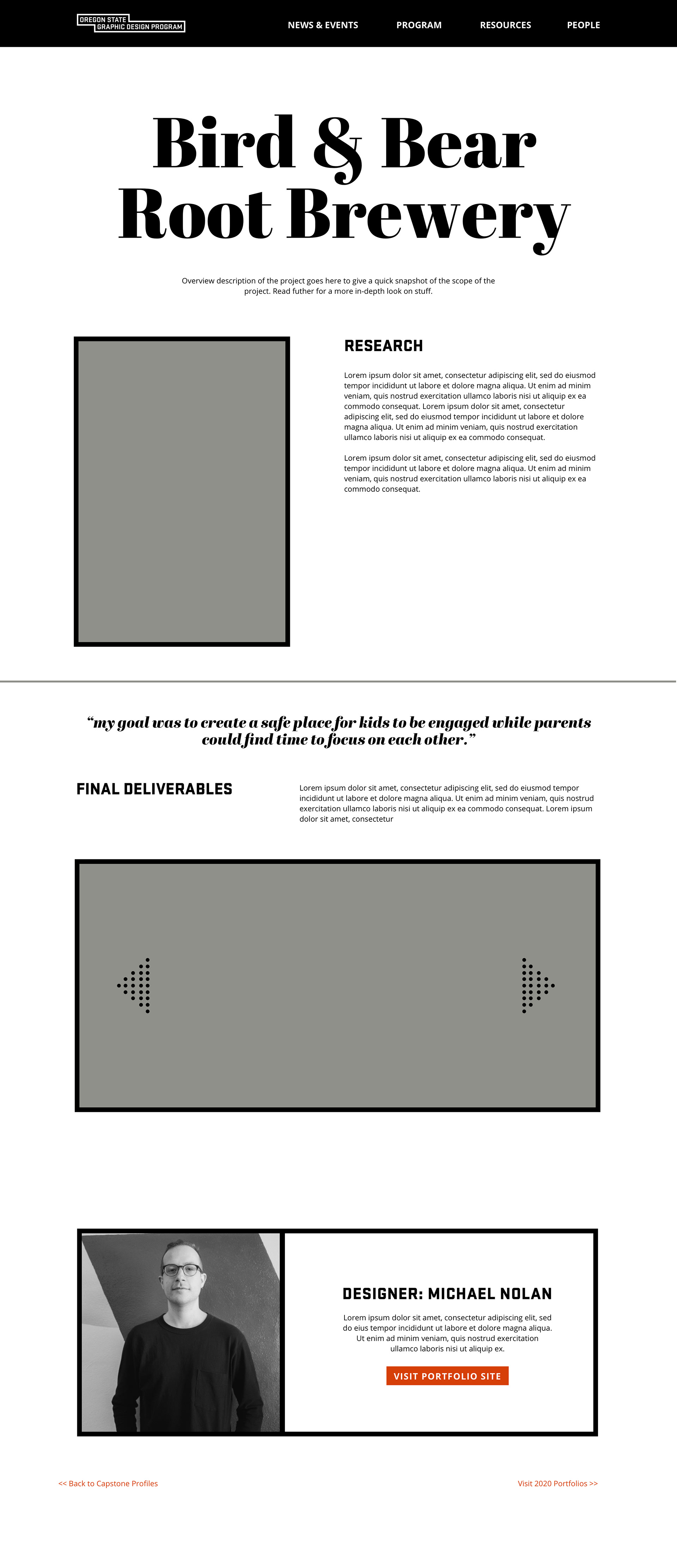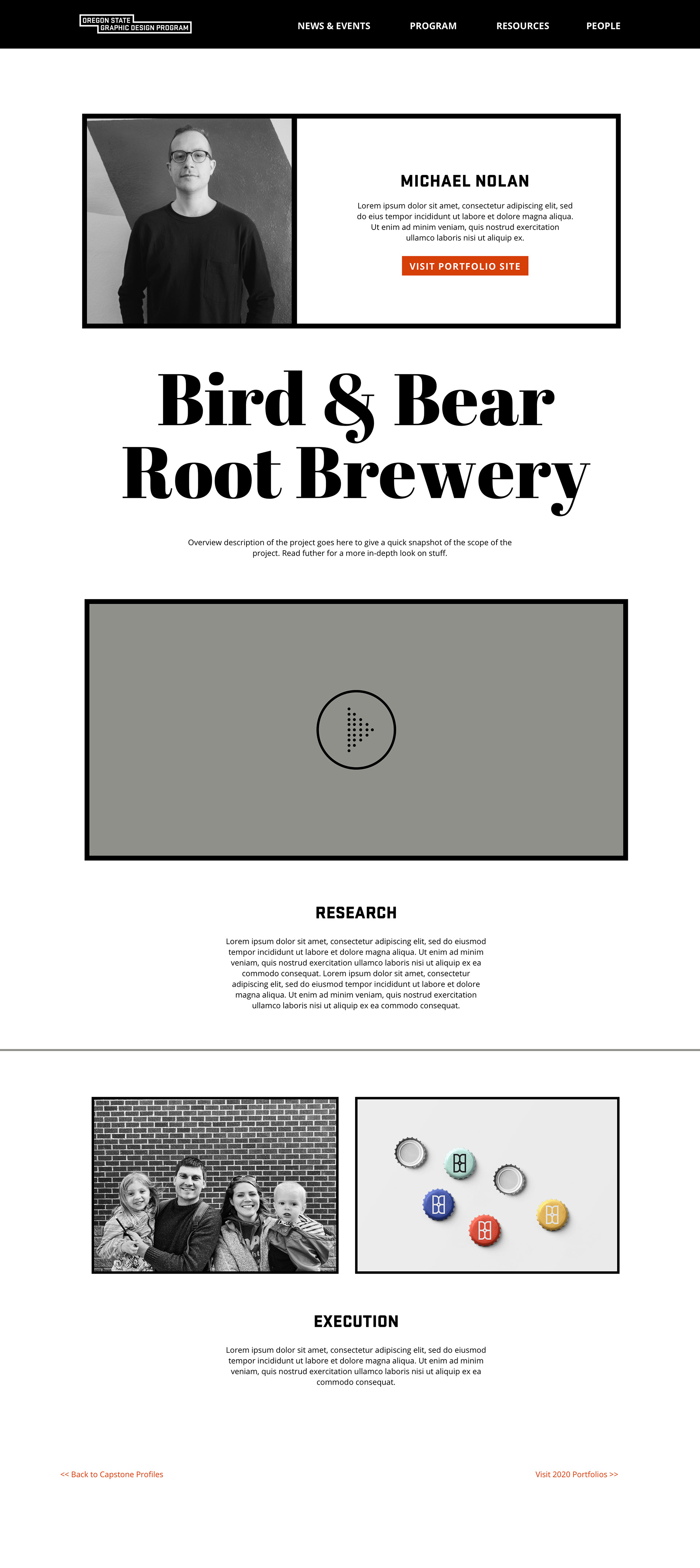 To view the full site visit 
Collaboration
Christine Gallagher 
Yoo-Jin Seol
Scott Starkweather