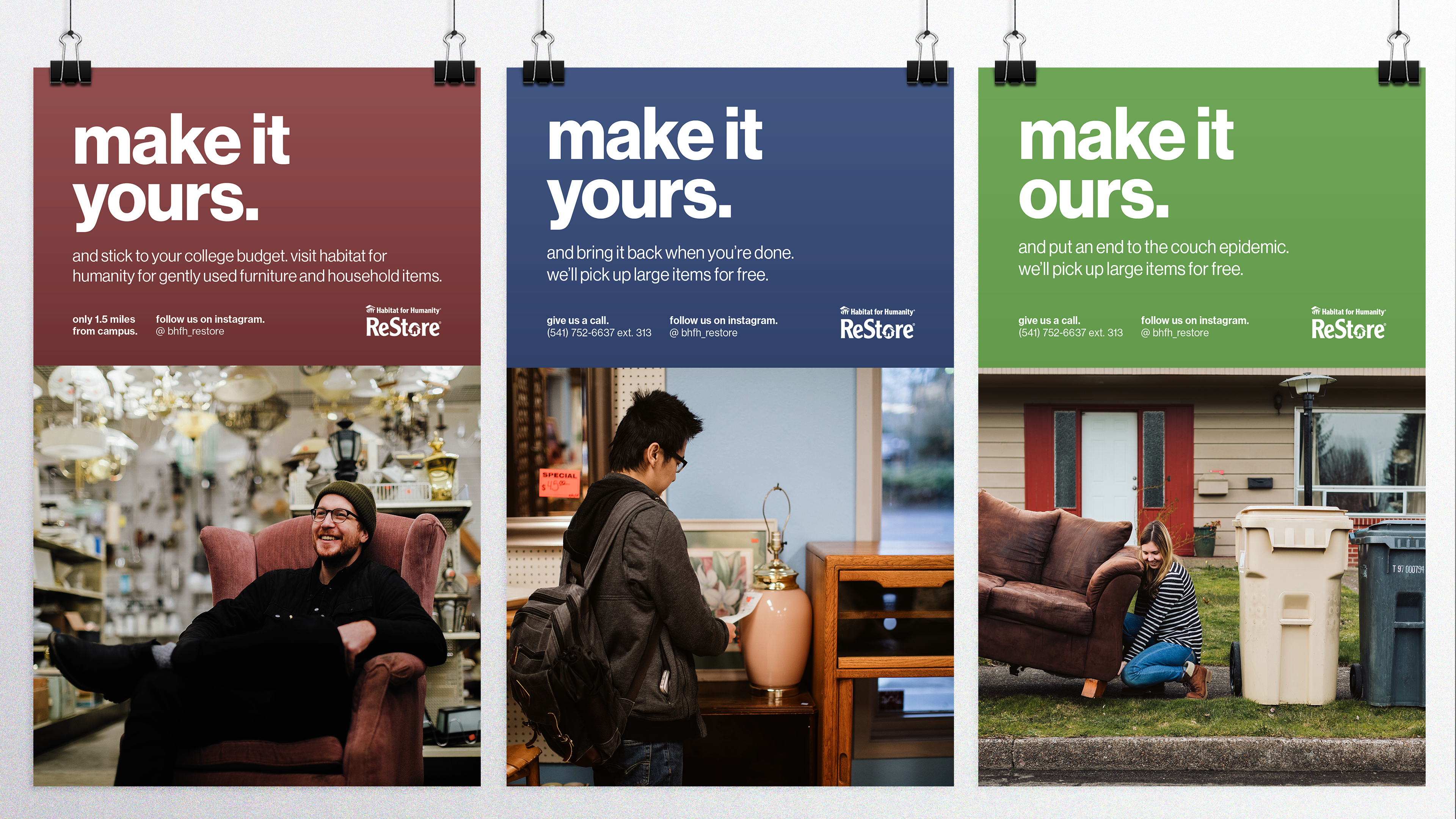 Habitat for Humanity ReStore 
The concept behind the "make it" campaign was to highlight the ReStore's unique quality items by showcasing students finding their own personal one of a kind treasure. We designed the campaign to flow like a story with the first point of contact being signage, then social media, and ultimately their interaction with the store.
I learned a lot about myself through this project. I've always thought that I worked best alone, but I've found that a project can get exponentially better when collaborating. Creating the messaging was a really fun part about this project as well. The project successfully targets Oregon State students through clean design and crystal clear messaging. We were happy to see an increase of over 90 followers on their Instagram account in only a two week period.