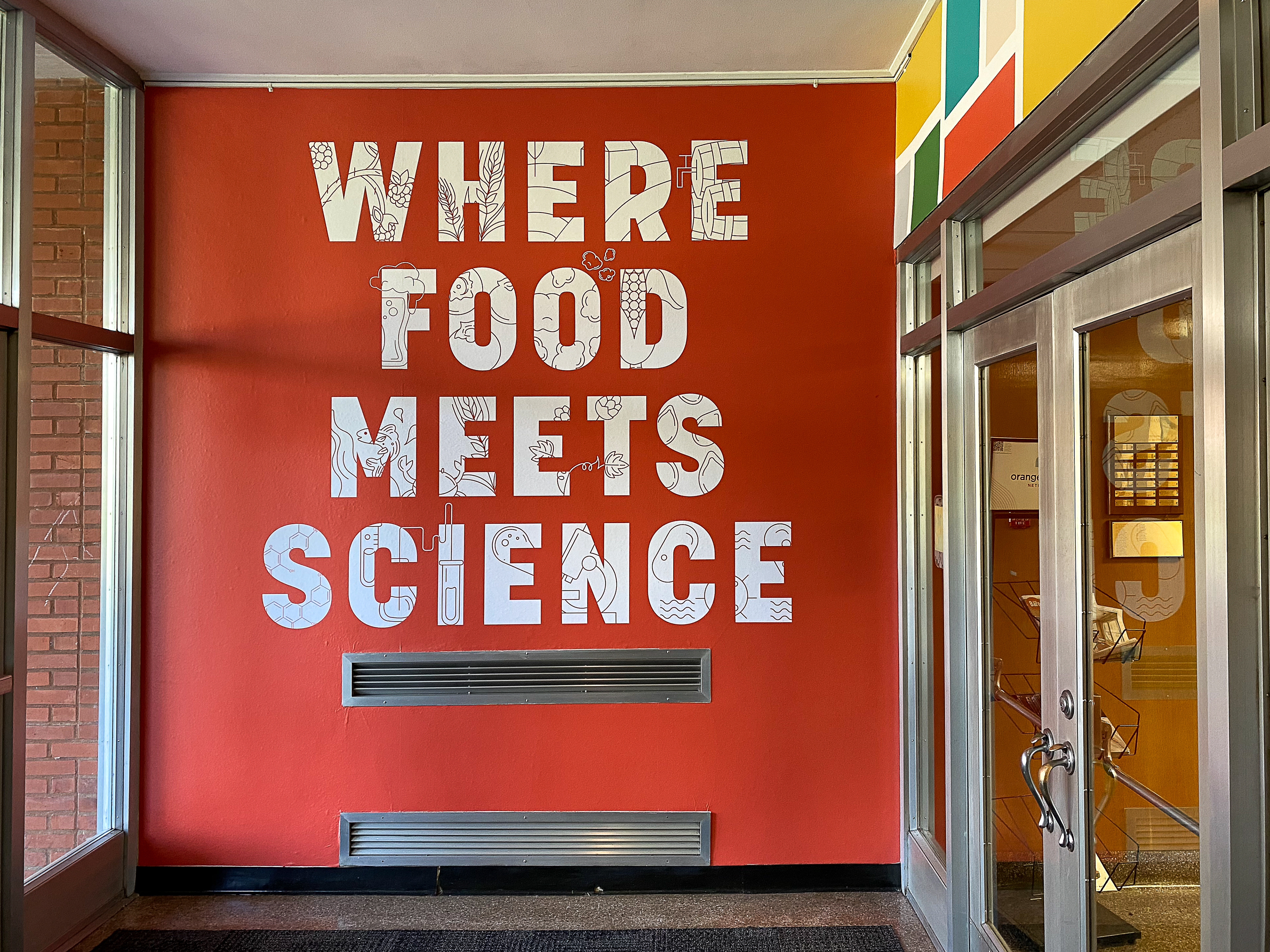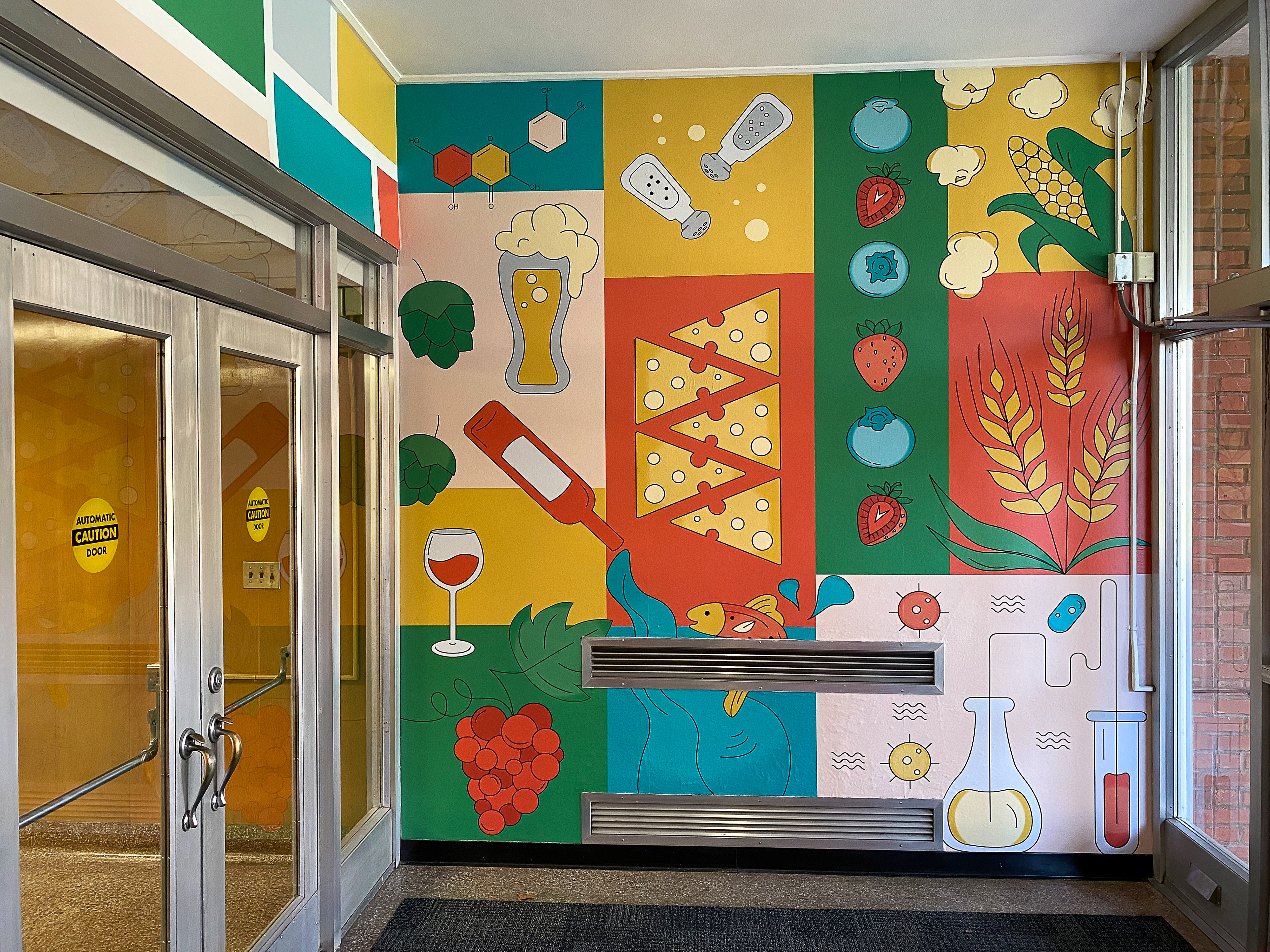 Food Science and Technology
Oregon State's Food Science and Technology was looking to liven up their space. Me and a team of other graphic designers led the charge of making their dream come to reality. We only had one term to work on the project so our main contribution was establishing a narrative to be told throughout the building that could easily be built upon in the future as well as designing the first phase of the project. 
The foyer is the first interaction visitors get with the program so it was important that it made an impression. We noticed that the space gets a lot of traffic – especially in-between classes. So, we wanted to make sure that it didn't force people to stop and read but just be able to enjoy. Walking through one is able to get a glimpse into the program. 
My main design contribution is the "Where Food Meets Science" wall. 
Brenna Lanning
Darby Buhlmann
Sierra Blair